Start Your Career at Nolan Painting Today!
Working at Nolan Means…
$15-20 per hour, based on skill set
Bonuses
Health Insurance
401(k) contributions
Paid time off
Ongoing education and training
A stable and personal growth-oriented workplace
A safe workplace with up-to-date equipment
Encouragement of ideas and hard work
A Great Place to Work
Nolan Painting is looking for painters, carpenters, handymen, and more to join our winning team. We are an award-winning and nationally-recognized full-service painting team, serving the Main Line as well as Chester, Bucks, Delaware, Philadelphia, and Montgomery counties. We are an established and still-growing part of the community, having served our friends and neighbors for over 40 years.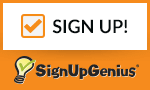 Careers at Nolan Painting: Steady and Fulfilling Work for One of the Region's Top Companies
Join Our Winning Team And Have a Chance To Grow With Our Company
What are you looking for in a career? A great work environment? High-quality training? A job that is both challenging and fulfilling? Maybe you want the chance to become an expert at something through long-term work for a stable and well-recognized company. And it's always amazing to know that your work makes people's lives more beautiful and provides a service to the community. At Nolan Painting, we offer all of that and much more.
At Nolan Painting, We Invest in Our Employees
It isn't a cliche to say that having the right team really does make all the difference. We value our employees, because they are the heart of the company. We know that well-trained, qualified, and licensed professionals not only offer the best service, they also make our team stronger. We take pride in our continuity and have team leaders and employees who have been with us for decades. When you work with us, we help you become the very best.
Hire Nice, Train To Paint
At Nolan, no painting experience is necessary. What is required is a good attitude, an eagerness to learn, and a strong work ethic. We want to hire nice, friendly people, who know that part of their job is interacting with our valued clients and making them comfortable. We want our employees to volunteer, and to give back to the community at our sponsored events. We know we can always train skills, but you can't train kindness.
We have a commitment to quality work and a commitment to our quality employees.
What do Nolan Painters do in a Day?
When we talk to people interested in joining the Nolan Painting team, we're often asked "What is a typical day like?" The truth is, what our painters do in a day may change from day to day as what or where you are painting always changes. You could be on a job site for one day painting a room or two in a home, or you could spend multiple weeks at a residential complex. However, what doesn't change is our painting process. It allows us to continually provide quality work, exceptional service, and complete customer satisfaction.
Nolan Painting Process
Our painters arrive at a customer's home at 7:00am each day unless a customer has approved an alternate start time. Team members travel directly from their home to the job site so we do our best to place individuals with the team closest to their residence to minimize travel. Each team typically has 2-5 painters and apprentices, although larger jobs may require more. Because painting is a social experience we try to keep team members together to build camaraderie. This is especially important since team members interact frequently during the day, whether it be through details about the job, social conversation, or music interest (when approved by the customer).
On the first day, the job leader introduces himself/herself and the team to the customer, and then conducts a walkthrough of the home to confirm what is listed on the job scope. Once complete, the team begins setup procedures, assesses all safety factors to consider during a safety huddle, and preps each room for painting. After the first day, the team greets the customer and begins the setup process while the job leader talks with the customer to ensure they have no questions or concerns. To ensure we provide the Nolan Experience every time, each team member is trained on the entire painting process using a combination of training presentations, videos, and on-the-job training.
Paint and supplies can be picked up by a team member prior to the job starting from an authorized Sherwin-Williams or Benjamin Moore paint store. Or for larger jobs, they can be delivered to the job site by the paint supplier. Each paint can or bucket is labeled with the paint color on the lid, and team members verify the color and paint type for each room prior to painting. Once the paint is determined for each room, painters begin working using a top-down approach, meaning they start with the ceilings, then walls, and finally trim.
Teams typically break for lunch from 12:00-12:30pm, and then continue working until 3:30pm. If a customer approves a later time to finish, teams can remain on site longer. This is especially useful when there are less than 2 hours to complete a job, and staying to finish would be more beneficial than having to setup and clean an additional day. About an hour prior to the end of the day, they start the cleanup process. If a room is finished, or if a customer requests a room be accessible at the end of the day, the team ensures it is fully cleaned and presented to the customer for review. If a room is not finished and the customer approves, teams can leave a room setup to minimize the prep work the following morning. This can include paper or cloth drops on the floor, furniture moved or centered, and plastic on the furniture.
Always Assuring Satisfaction
Prior to leaving for the day, the job leader verifies that the customer is fully satisfied with the work completed and the cleanliness of the work areas. On the final day, the job leader completes a full walkthrough of the job to ensure it meets the customer's satisfaction. If a customer finds an issue that needs to be addressed, it can be completed either on the spot or with a scheduled touch-up visit as soon as possible. However, teams keep the customers updated throughout the job so they can make any corrections immediately. Before the team leaves the job on the final day, they are given the details for their next job where they can beautify another home!
Our Employees Love Working at Nolan Painting
Our crew enjoys working for Nolan, and they take pride in their work and in the reputation that Nolan Painting works hard to maintain. Here are testimonials from a few of our great teammates.
"Nolan Painting has provided me and my family a great home and welcoming environment from day one! I love driving by my customer's homes after they've been painted and seeing first hand what myself and our team has created." – Todd Hewish, Estimator
"I love working for Nolan Painting because every day there's something different, always learning something new and interacting with new customers/co-workers. Nolan gives you the opportunity to grow and show your potential so the sky is the limit – you work hard and are recognized for it. First job that makes me wake up with a smile everyday." – Ivan Cardenas, Crew Leader
"I love working at Nolan for two reasons; it's not just a paycheck, it's a happily earned one, with the rewarding feeling of a job well done, all the while with a bunch of great friends. There's a sense of camaraderie here that I haven't found anywhere else." – John Fox, Painter